My Magnolia Susan is out in flower now in the garden. What strange times it is with everything nearly a month early. Autumn it seems gets earlier and earlier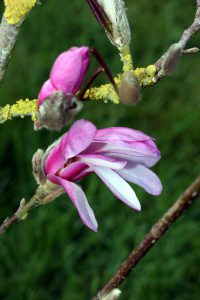 The rabbits are still bounding about – pretty sure I saw a weasel streak across the path earlier so perhaps he/she could feast on them as supper.
Papery Hydrangea add a touch of ethereal quality to the garden now.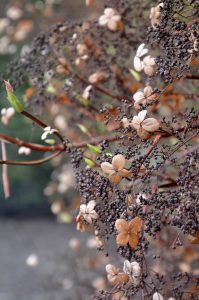 Have a look at our website for all your plant fancies – it is a great time to start thinking and planning for a beautiful garden next year.