Another very mild winter so far, down south anyway – our Daphne bholua 'Jacqueline Postill' is full out in flower with a heady fragrance by my office door.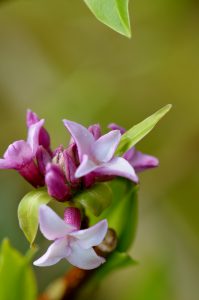 Looking forward to a successful year and #Chelseaflowershow in 2018 with our lupins
Huge congratulations to Charles Williams at #Caerhays for his VMH award from #RoyalHorticultureSociety. And one of my favourite gardens in the South West; lots of interesting talks on Magnolia, Camellia and rare shrubs.