Hot, hot, hot
This has been the hottest and driest summer that I can remember. My grass turned a fetching shade of brown. The leaves are already falling from the trees. My flowerbeds are almost devoid of colour as the flowers are over almost as soon as they bloom. Everything seems to have suffered in the heat, even the weeds. Autumn colour has however thrived as many of these plants come from hot areas.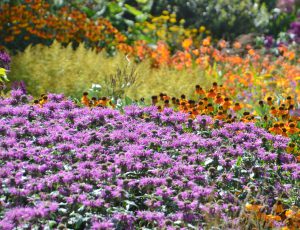 https://www.westcountrylupins.co.uk/acatalog/autumn-garden-plants-flowers.html
Thank heavens for the rain
The rain when it did come was heavy and prolonged. I could almost hear the flowers and trees lapping it up greedily.  My lawn has returned to its normal green and soon we will be into the season of mists and mellow fruitfulness. There is plenty of time now the ground is damp to plant up for next year.
Plump plums but rubbish raspberries
Fruit crops have been variable. I have masses of plums and damsons but the raspberries have suffered from the lack of water. My apples, both cooking and eating are looking good. Strawberries suffered and I had very few plump fruits. The superstar of this year's edible crops has been the tomatoes.  I have a glut and they taste delicious.
Beautiful geraniums
In the borders the geraniums are doing well.  They seem to be able to cope with the heat and I am grateful for their display of blue, purple and white flowers.  Geranium Rosemoor which has lilac blue petals with deep purple veins has been splendid. I am also rather fond of gaudy red geraniums in pots which brighten up the patio.
https://www.westcountrylupins.co.uk/acatalog/geranium-perennials.html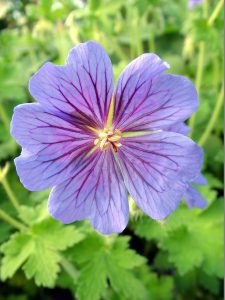 Another plant which coped in the heat is the hydrangea. For years they have been out of fashion but this summer their huge pink, purple and white blooms have been a cheering sight.
Drought resistant Penstemons
Penstemons have also beaten the heat. They are quite easy to grow and so far this summer have proved drought resistant.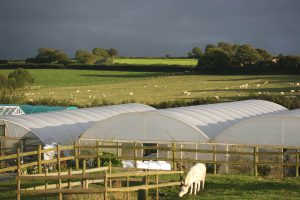 https://www.westcountrylupins.co.uk/acatalog/penstemon-perennials.html
My hanging baskets have loved the sunshine. As long as I keep them fed and very well-watered they flower all summer long and should last well into the autumn too.
Fewer pests
One good consequence of the drought has been the lack of pests. Slugs have been few and far between and I have not been plagued by black, white or greenfly unlike in wetter years.
Gardening tips –  Dead head flowers regularly. Divide perennials for even more colour next year. Pot up strawberry runners.
Start looking for plants for your garden again!!